Exploring Indiana Amish Country
Indiana isn't just known for their college basketball teams. Did you know it's home to many Amish communities as well? More than 20,000 Amish live in the rural countryside of northern Indiana. These quiet communities are known for their craftsmanship and creating simple, yet beautiful furniture pieces. Most of the Amish furniture we carry in our showroom is made in this region of the country. Let's explore a little bit about what makes this part of the Midwest so unique. 
Shipshewana, Indiana
Shipshewana is a town located in LaGrange County, Indiana. With a population of less than 1,000, it boasts being home to the largest flea market in the area. The Shipshewana Auction and Flea Market opened in 1922 and now hosts more than 700 vendors. Handcrafted and quality goods are sold here by local artists. Just down the road you'll find Yoder's Shopping Center, which has something for everyone. From homemade sweets to custom scented products to furniture, Yoder's is definitely a must see. 
Nappanee, Indiana
Walking through the quaint downtown area of Nappanee feels like you're in the 19th century, with antique shops, comfort food dining, and horse and buggies lining the streets. Nappanee is also known for its Apple Festival, which takes place every September and attracts more than 80,000 visitors to this tiny town. Another popular destination is called The Barns at Nappanee. This unique spot features lodging, a theatre with live performances, a house and farm tour, and a wagon and buggy ride. 
South Bend, Indiana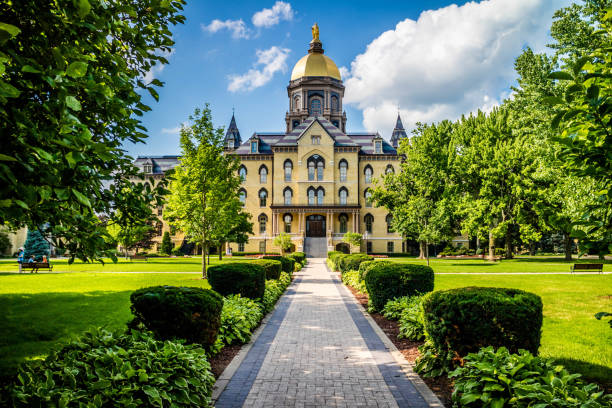 South Bend is the fourth largest  city in Indiana and home to the University of Notre Dame. This charming town features so much to do, it might be hard to fit all of it in during one trip. Tour the ever popular South Bend Chocolate Factory or if you're the adventurous type, book a white water rafting tour. 
The Center for History, the second oldest historical society in the Hoosier State, is a must see stop for any history buff. The museum collects, preserves, and displays artifacts from the St. Joseph River Valley region, located in the heart of South Bend. 
No visit would be complete without a stop by the Potawatomi Zoo. The zoo features over 400 animals on 23 acres of land, ranging from mammals and birds to reptiles and amphibians.
These are just a few of the many charming towns located in Indiana's Amish country. Although many people know Amish communities for their beautiful custom furniture, they offer so much more. We are fortunate to be able to feature many custom furniture pieces made by local Indiana artists. Be sure to stop by our showroom to see what we have to offer!
---